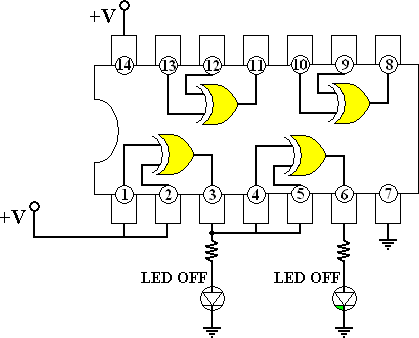 Outputs of one gate can be connected to inputs of another within the same chip or to another chip as long as they share the same ground. The figure to the left illustrates a basic circuit showing how to wire inputs and using LEDs to display outputs.

Use caution when wiring chip and be sure to check which pins are outputs and inputs!

XOR GATE Logic-Rules:

The output is HIGH when one OR the other input is HIGH, but NOT both. If both inputs are high output will be LOW.